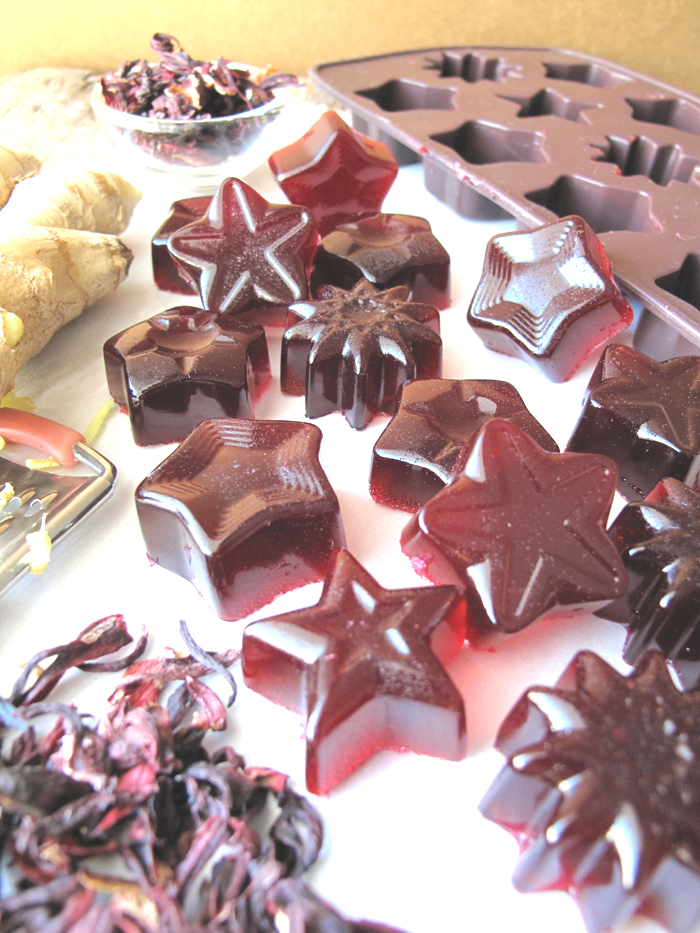 These sweet n' sour hibiscus / ginger paleo gelatin gummies are a great snack on the autoimmune protocol.  Super quick to make and so much fun to eat afterwards!  They are packed with healing gelatin and make a wonderful little snack to have on hand to safely satisfy your sweet cravings.  Keep them in the fridge and enjoy as many as you want!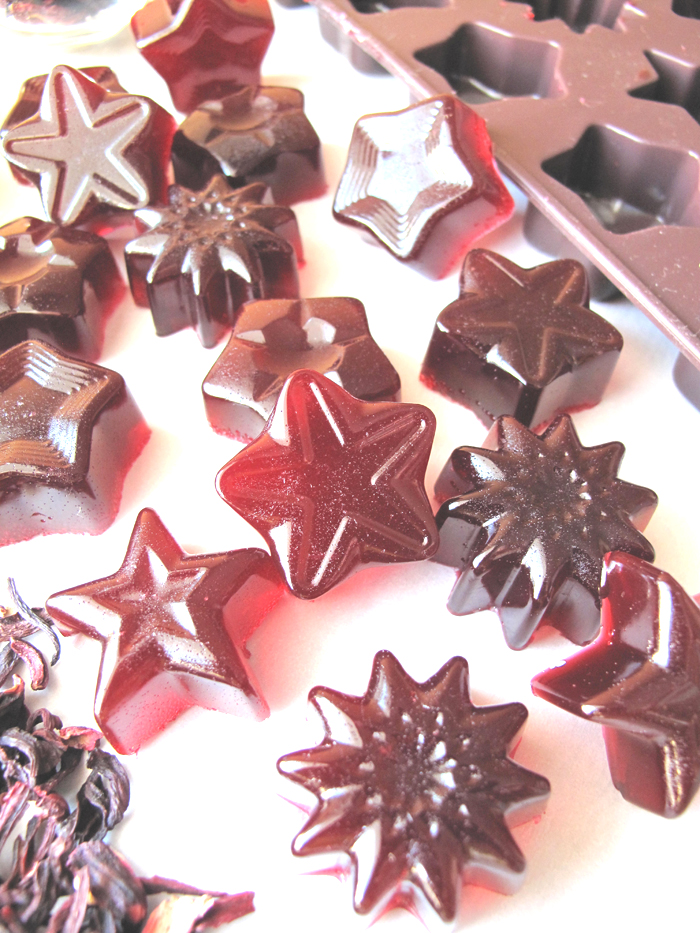 I am using silicon molds to give my gelatin gummies fun shapes.  I bought some off of Amazon over the years, and occasionally I buy them in home goods stores.  If you don't have molds, that's all right.  You can still make delicious gummies using a large dish (like a rectangular glass baking dish or even a cookie baking sheet with raised edges) lined with parchment paper.  Follow the instructions in the recipe and once the gelatin has set, simply cut up small squares with a knife.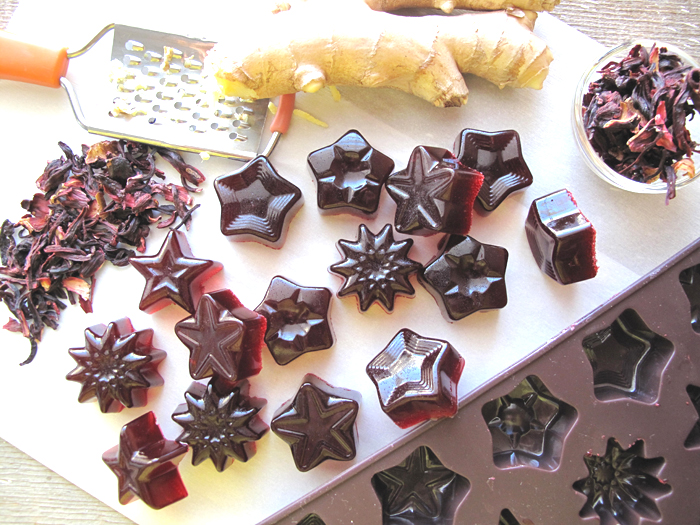 The recipe calls for ginger juice.  I find mine at our local Vitamin Cottage store.  I am pretty sure you can find it at Wholefoods, or online!  I like the brand The Ginger People.  They offer organic, high quality products and they are working on having their entire line Non-GMO accredited.  Organic ginger juice is really convenient to have in your kitchen pantry and the perfect alternative if you don't have any fresh ginger on hand!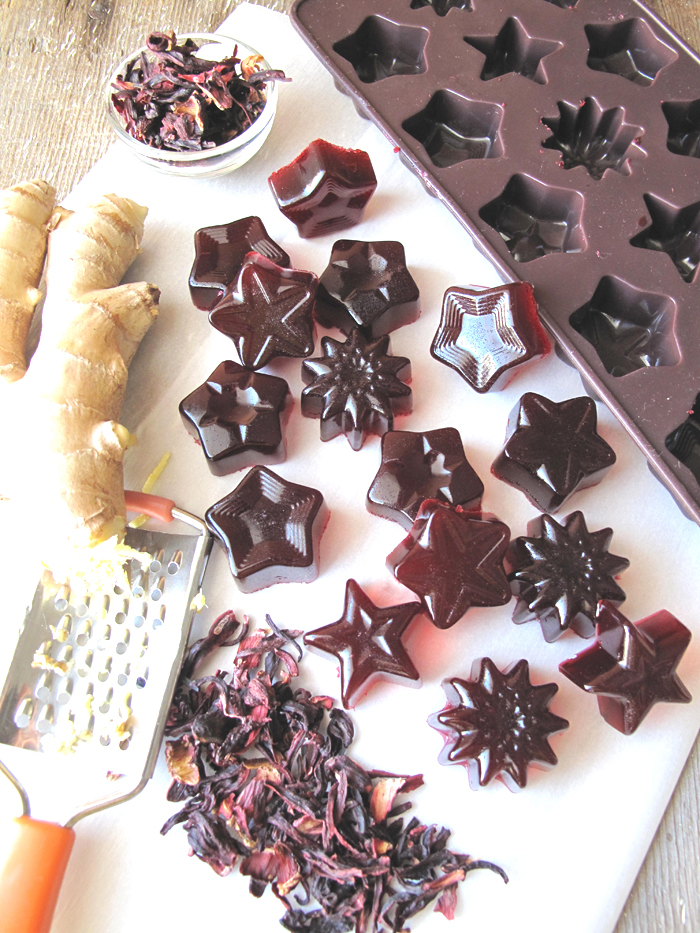 To unmold your gelatin gummies, simply push your finger on the underside of the mold and the gummy will pop out.
AIP / Paleo Sweet n' Sour Hibiscus Ginger Gelatin Gummies
Recipe type:
Dessert & Snacks
Cuisine:
Paleo Autoimmune Protocol
Ingredients
1 cup water
3 TBSP hibiscus flowers cut
1½ TBSP honey
1 TSP ginger juice
2 TBSP gelatin powder (Great Lakes - red can)
Instructions
Bring water to a boil in a small pot.
Remove from the heat and add hibiscus flowers.
Cover and infuse for 5 minutes.
Drain the flowers with a small strainer.
Return the liquid to the pot, add honey, ginger, and mix well with a whisk.
Sprinkle the gelatin over the liquid's surface and wait for the gelatin to soften and dissolve. After a few minutes, mix with the whisk to make sure that the gelatin is well dissolved without any clumps.
Pour immediately in the silicon mold (or a rectangular baking dish lined with parchment paper).
Let cool down and place in the fridge for at least 2 hours.
To unmold your gummies, simply push on the underside of the mold with your fingers and the gummies will pop out.
Bon appétit!
This recipe has been shared on
Fat Tuesday
 , 
Phoenix Helix AIP Recipe Roundtable
, and
Real Food Wednesday
.