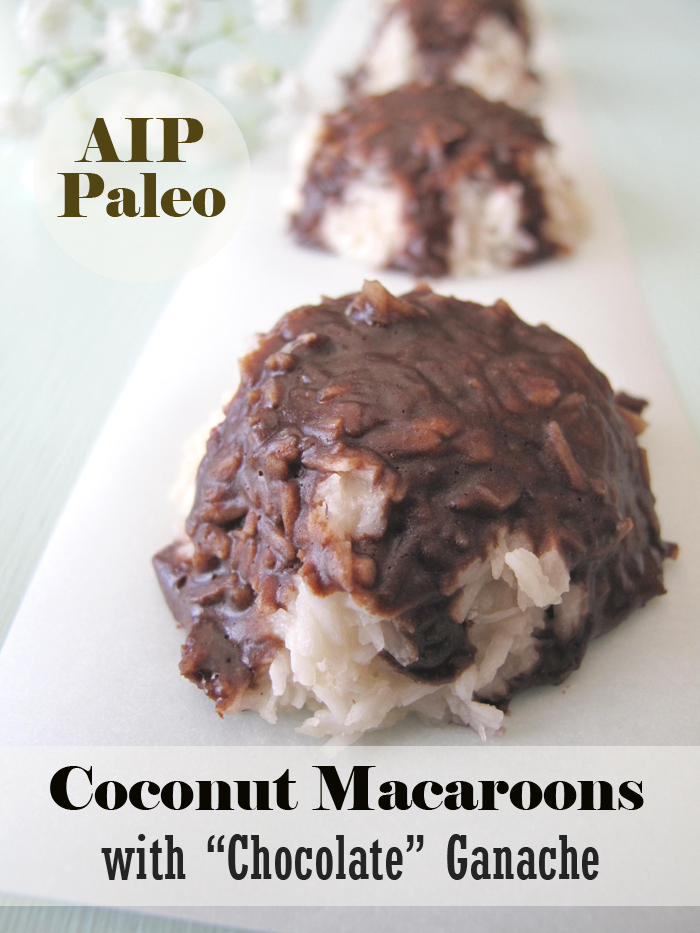 I created this recipe especially for my husband.  Although he doesn't particularly have a sweet tooth, he really adores coconut macaroons!  Unfortunately the store-bought options for coconut macaroons contain egg whites and way too much sugar.  So I decided to make my own version, autoimmune protocol compliant.  The ingredients are easy to find and you probably already have most of them in your kitchen.  Another perk is that there is no baking involved, which makes it an ideal recipe to try with little ones!
To shape or not to shape? There is absolutely no obligation to have perfectly shaped macaroons in order to enjoy them. Their size and curvature will not influence their taste in the least! That being said, I am a little bit OCD when it comes to preparing desserts and I like to spend the extra time making it look pretty. Here is my trick. I use a stainless steel tablespoon to scoop the coconut mixture out of the bowl, then I use another regular spoon on the side to "unglue" the macaroon. Give it a little pat with the tip of your fingers and voilà!
Now comes the fun part of the recipe (in my opinion!). The "chocolate" ganache. Because this recipe is strict AIP, I am using carob powder of course. If you have already successfully reintroduced cacao, you may use it instead of carob. There is no right or wrong way to drizzle the chocolate ganache on the macaroons. Just be generous. And you get to lick the spoon and the pan!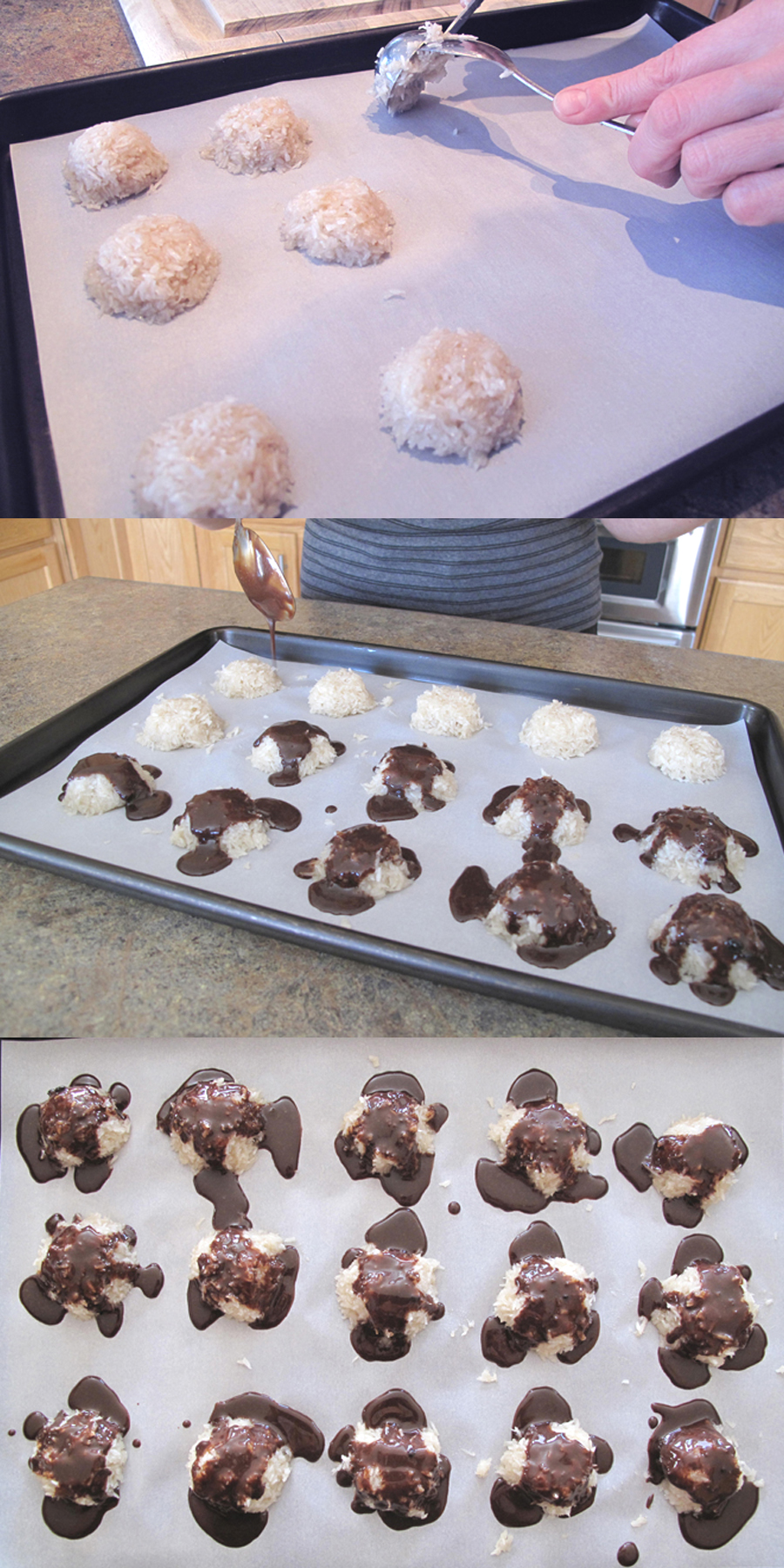 You can keep these coconut macaroons in the refrigerator up to one week in a closed container, although they never last that long at my house!
How to serve? Invite a friend, take your prettiest tablecloth and best china out of the cupboard, brew a steaming pot of your favorite tea, and enjoy with one, or two, or three of these delicious and elegant coconut macaroons!

AIP / Paleo No Bake Coconut Macaroons with "Chocolate" Ganache
This recipe is 100% compliant with the strict elimination phase of the Paleo Autoimmune Protocol (AIP).
Author:
Sophie Van Tiggelen
Cuisine:
Paleo Autoimmune Protocol
Instructions
In a pan on medium heat, mix together the coconut cream, coconut oil, maple syrup, and vanilla extract.
Remove from the heat and add the gelatin. Mix well with a whisk, making sure there is no clump.
Immediately add the shredded coconut. Mix well again.
Line a baking sheet with parchment paper.
Using a tablespoon to scoop out small portions of the coconut mixture to form little mounds, line the macaroons on the parchment paper. Leave a 1-inch space around each macaroon.
Prepare the chocolate ganache while the macaroons are setting.
In a small pan on medium heat, mix together the coconut milk, maple syrup, and carob powder.
Now comes the best part of the recipe! Drizzle a small amount of chocolate ganache over each macaroons.
Place the tray of chocolate covered macaroons in the fridge for 30 minutes.
Serve chilled with a nice cup of tea. Bon appétit!
This recipe  has been originally posted on the blog Autoimmune Paleo.
 Before you go, watch the video showing me pouring the chocolate ganache over the macaroons!
---