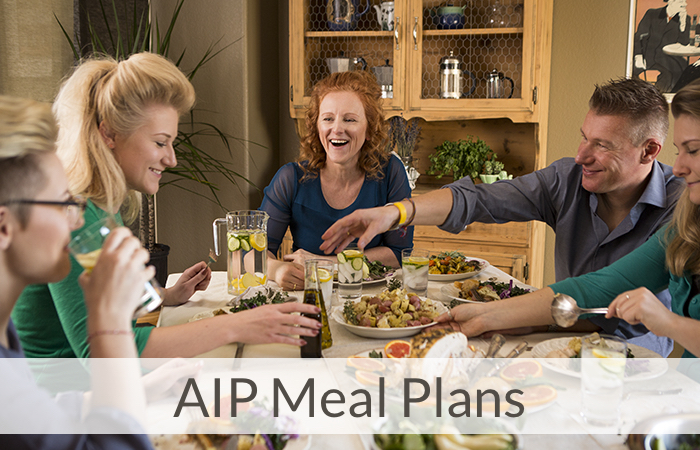 What's for dinner? Have you ever asked yourself this question while standing in front of the fridge at the end of a long day? Me too, way too often! Until I started meal planning.
Being prepared is one of the keys for success on any special diet and it is especially true for the Autoimmune Protocol! You don't want to find yourself hungry with nothing safe to eat in the house! That's when you might make a bad food choice that you will regret later.
That is why MEAL PLANS are so important! With meal plans, you always know what's for dinner (or breakfast or lunch)!
Meal planning can be broken down into 3 steps:
Select your meals + create a shopping list
Shop for ingredients
Cook (consider batch cooking to save even more time!)
Meal planning is a simple process, but it can seem overwhelming at first. Fear not! I have discovered an online meal planning service that makes the whole process so easy! It is called Real Plans.
Meal Plans = Improve your Life
= save time
= save money
Here are 5 reasons why I love Real Plans:
1 – Personalized meal planning where you get to choose your specific diet!
Real Plans is the first online meal planning service catering to special diets such as Paleo, AIP, GAPS, vegetarian, etc.
2 – Meal plans based on your own dietary needs!
Once you specify your dietary needs, excluding the foods you can't eat, Real Plans comes up with a personalized meal plan. You won't have to double-check all of the recipes to see if they are right for you.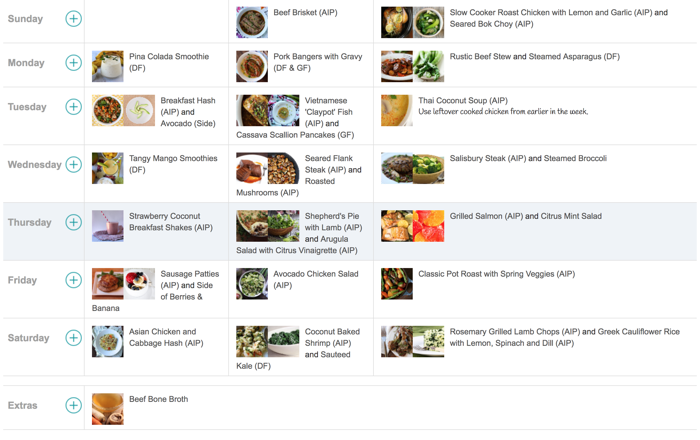 3 – Click on any recipe in the meal plan for a quick view!
You can preview each recipe and see a larger picture. If you don't want to make it, you can discard the recipe and select another one.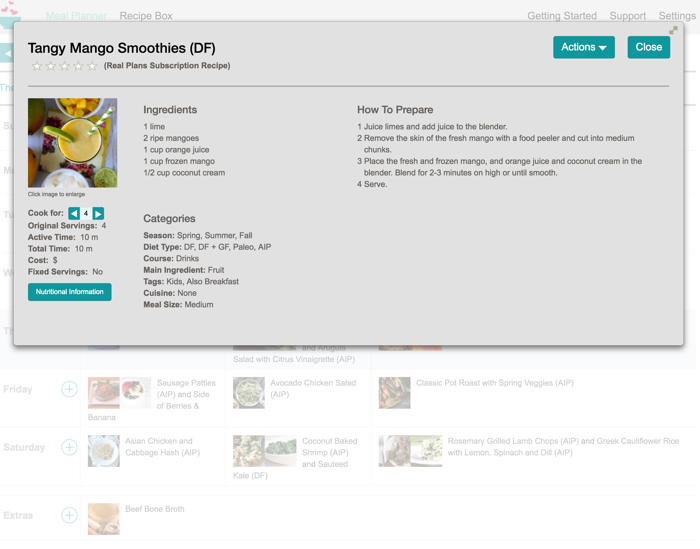 4 – Automatic shopping list that you can print or view on your smartphone!
Real Plans automatically generates a shopping list for you that you can print out or view on your smartphone (when you download their app).

5 – Timeline to help you plan ahead and prepare!
Real Plans will create a timeline of all the steps involved to prepare each meal, taking into account things like defrosting time or when to put the meat in the slow cooker!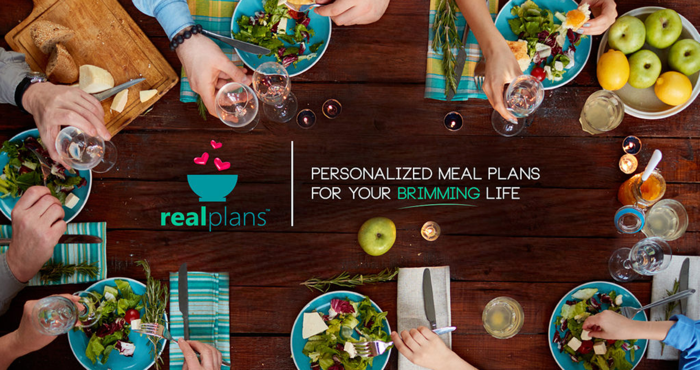 ---