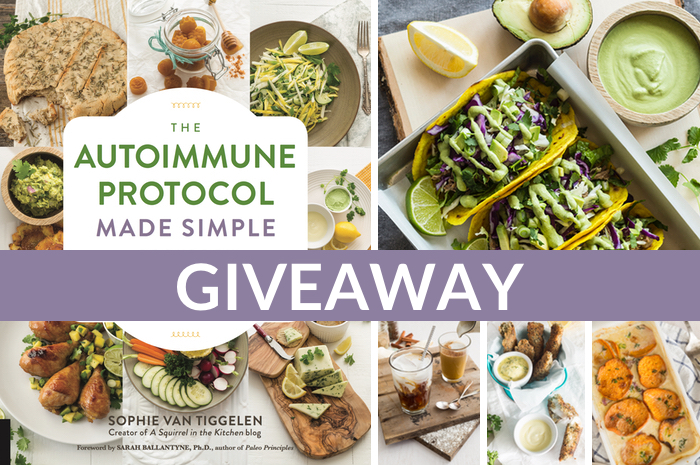 What do you say we celebrate the launch of my new cookbook, The Autoimmune Protocol Made Simple, with two major giveaways?
Yes? No? I vote YES!
I am so excited for the launch of my second cookbook that I wanted to spread the good feelings all around. I have partnered with high quality, dedicated AIP brands to bring you two fun giveaways. One is for my stateside friends in the US and one is open to the whole wide world so everyone can join the fun!
P.S. If you missed my first announcement and would like to read more about The Autoimmune Protocol Made Simple Cookbook and what is included, have a quick look here.
The Autoimmune Protocol Made Simple Cookbook
Available everywhere June 12, 2018
Gratitude
I am so thankful to all of you, my readers, who are open-minded, curious, creative, and driven to improve your own health. Your constant support and kind words give me the fuel I need to continue creating AIP recipes for your journey and my own!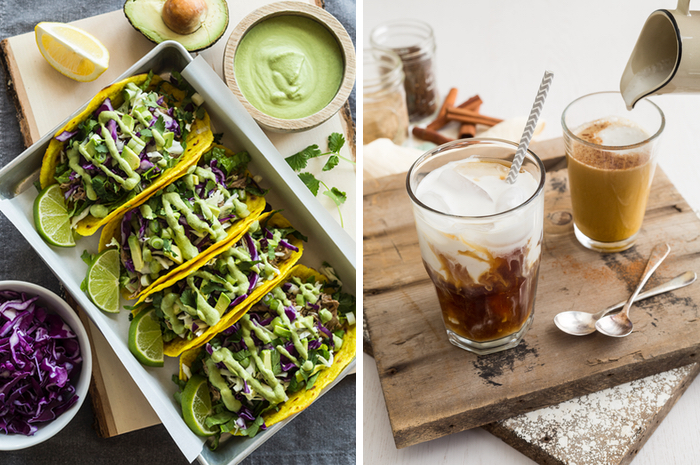 I have worked really hard to bring you a new cookbook that will allow you to jump right into AIP. It is a condensed and practical overview of the diet that will show you how to incorporate AIP into your lifestyle easily and without stress. With an entirely new collection of 100 simple and mouth-watering AIP recipes that everyone will love, even those who are not following the autoimmune protocol, this is the cookbook that will change your life.
Click here to pre-order in Australia – Canada – UK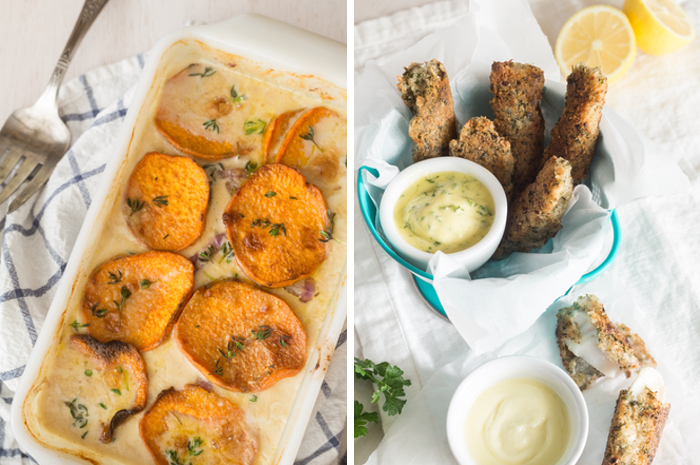 So, about that giveaway…
Don't worry. I didn't forget! The AIP community is truly amazing and my sponsors have really stepped up to the plate to make the occasion of my book launch extra special. I am so grateful for their support and the work they put toward creating AIP-focused products and programs to support each and everyone of us on our healing journeys.
Giveaway #1 – Products (US domestic only) – Total value over $780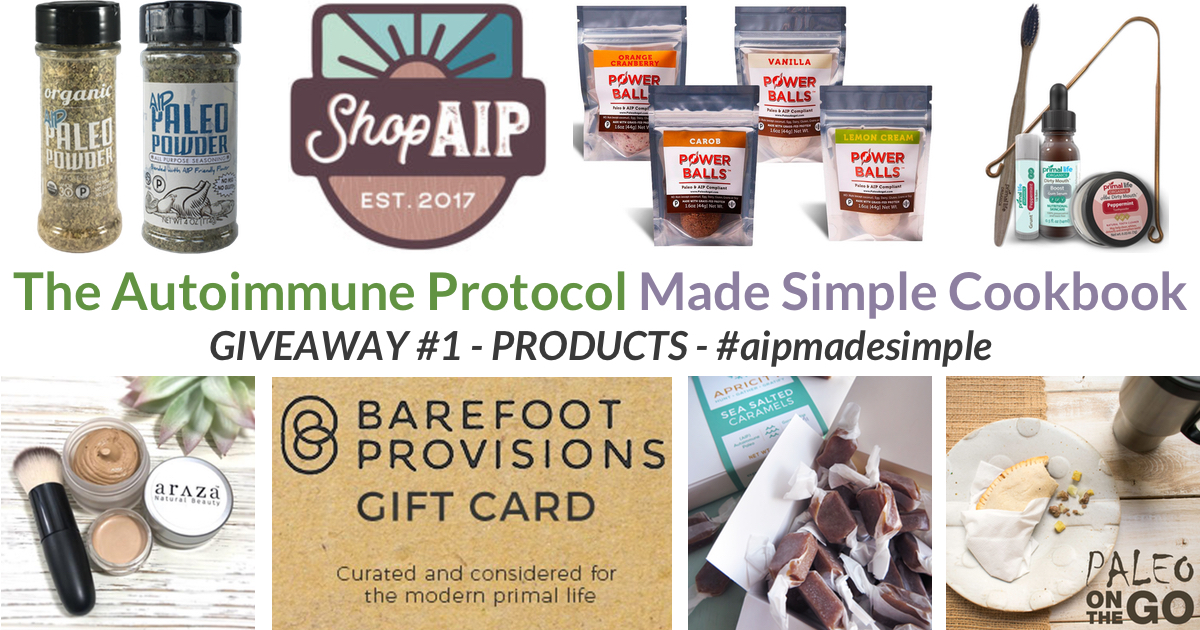 Detailed list of the awesome prizes you can win in the giveaway #1:
Giveaway #2 – Online Programs (worldwide) – Total value over $1000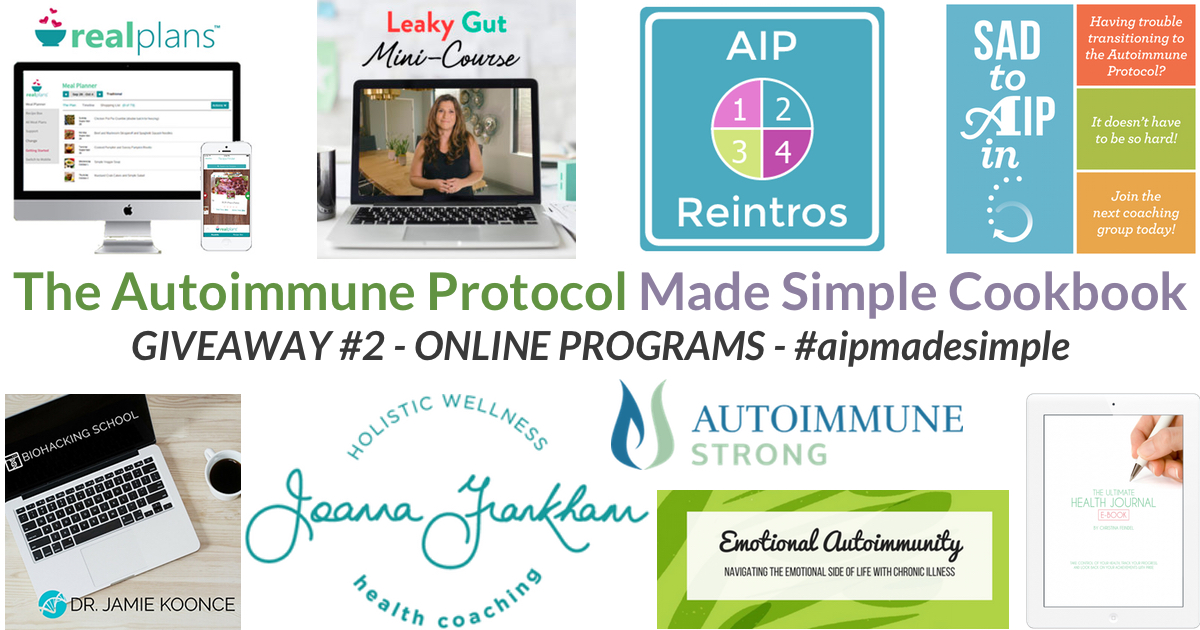 Detailed list of the prizes you can win in the giveaway #2:
a Rafflecopter giveaway

A winner will be randomly chosen on 03/22/18 at 12:00AM Mountain Time for each giveaway and will be notified by email.
Winners will have 48 hours to respond and claim their prize or a runner up will be chosen.
Click here to pre-order in Australia – Canada – UK