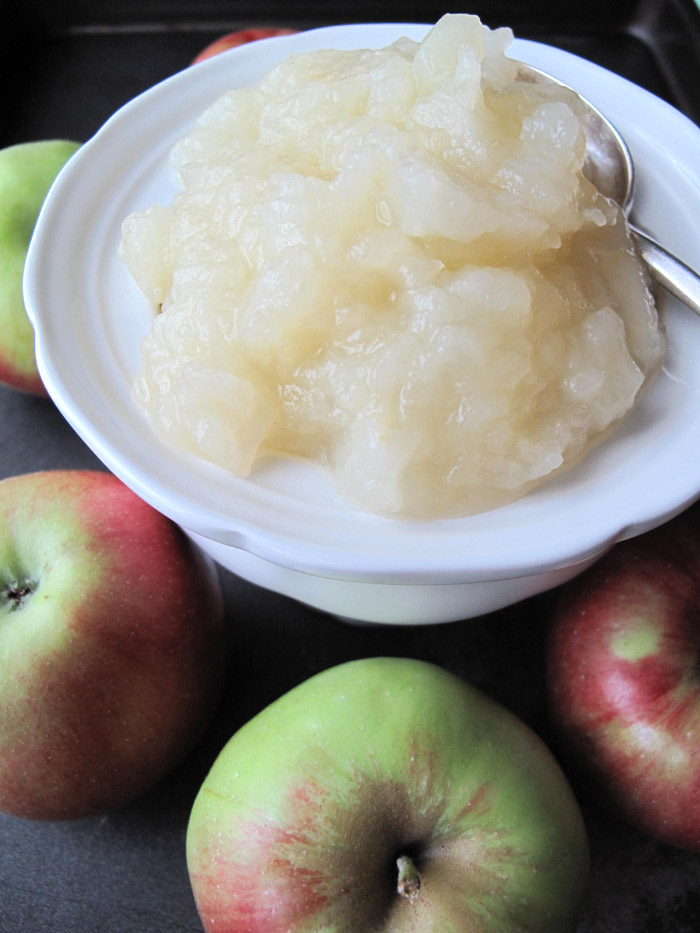 "Most people think of applesauce as a sweet, almost dessert-like condiment. And it can be. But I prefer a neutral approach that allows for savory seasonings" (Mark Bittman).  
Homemade applesauce will taste so much better than the store bought kind.  You have to try this simple no-fail recipe!  There is no added sugar in my homemade applesauce, which makes it a healthy, versatile dish.  You can serve it as a dessert or a savory side dish to complement meats like pork or poultry.  This recipe will give you a blank canvas; use your inspiration to make it your own!  If you decide to forego the sweetener, some common (autoimmune friendly) spices you can use to add some flavor are cinnamon, ginger, cloves, and even garlic!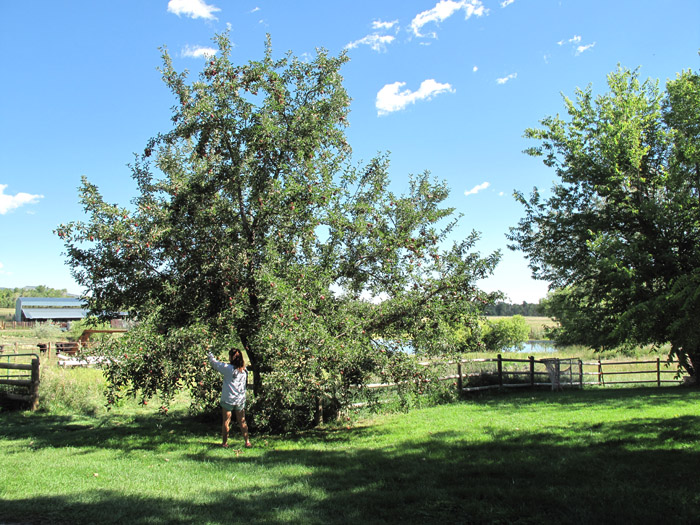 This year, I went to my friend Patty's farm in Boulder to pick up apples.  That's her in the picture there!  It was a real pleasure for me to spend some time in good company and in such a beautiful setting.  They have several apple trees growing on their land.  Thank god their cattle were not grazing anywhere close!  I am not scared of cattle with big horns, … nope!  However I do very well with rabbits and such.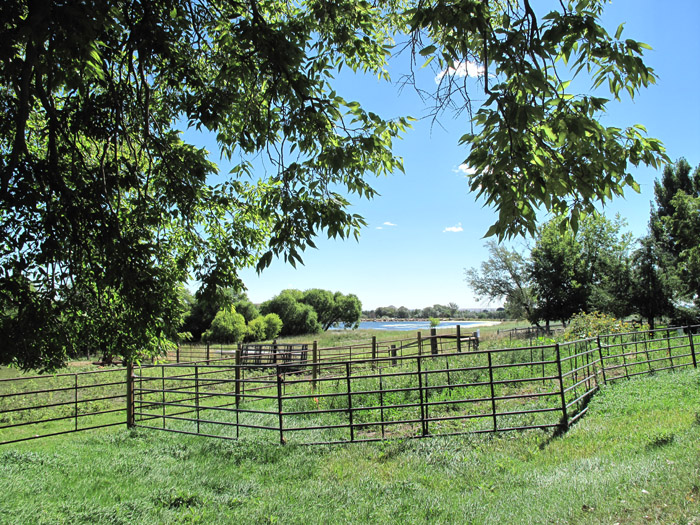 I came back home with several bags full of these gorgeous McIntosh apples.  You can use pretty much any kind of apple to make applesauce, but if you have the choice go with soft apples.  You can even mix different varieties to create unique flavors.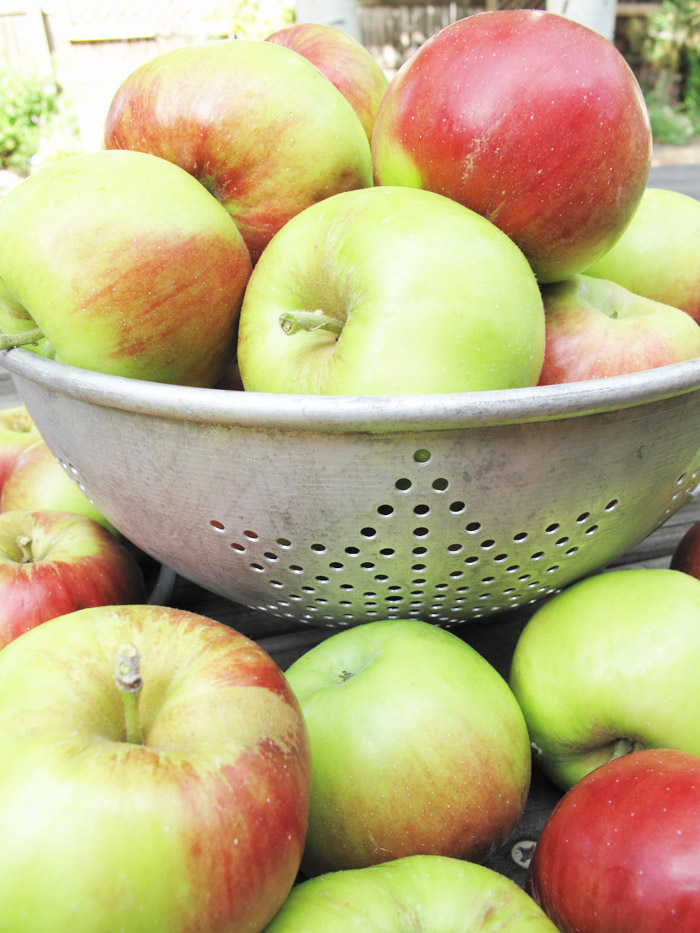 With the right tools, making a delicious homemade applesauce doesn't take a lot of time.  I made a quick job of it using a vegetable peeler and a small sharp knife to peel, core and slices my apples.  Some people use a corer to remove the hard part and the seeds in the middle, but I have not yet invested in this kitchen utensil!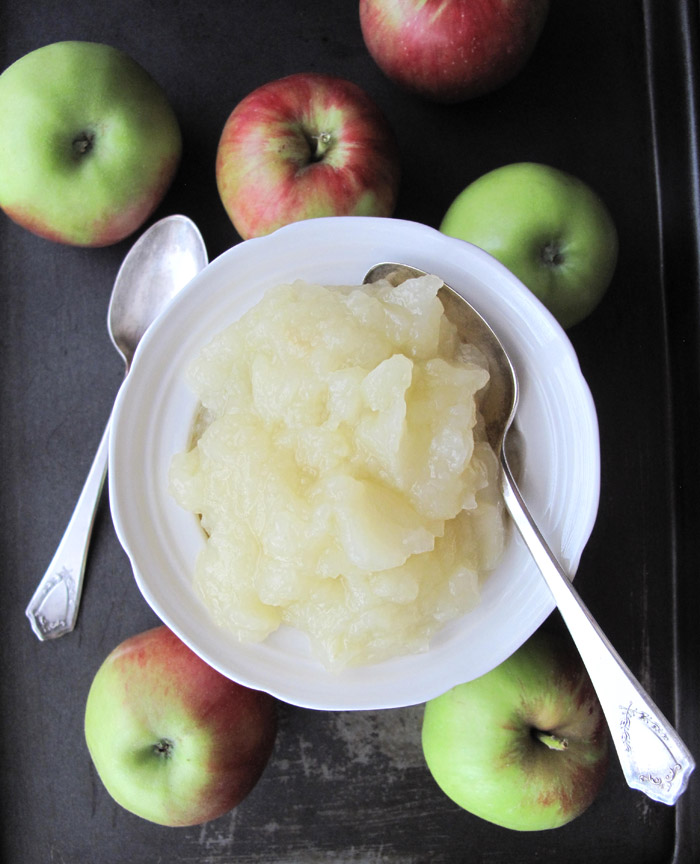 Now go!  Don't wait another moment to start peeling your apples!

DAIP / Rustic Homemade Sugar-Free Applesauce
A rustic, chunky homemade applesauce that will taste so much better then the store bought!
Cuisine:
Autoimmune Protocol - AIP
Ingredients
2 pounds of apples (pretty much any type of apples will do).
1/2 cup of water.
2 TSP lemon juice.
Instructions
Peel, core and slice the apples into 8 pieces.
Combine all ingredients in a large pot and cook over medium heat, stirring occasionally, for 20-25 minutes.
That's about it!
Season with your favorite sweetener or savory spices like cinnamon, ginger, cloves or even garlic.
Bon appétit!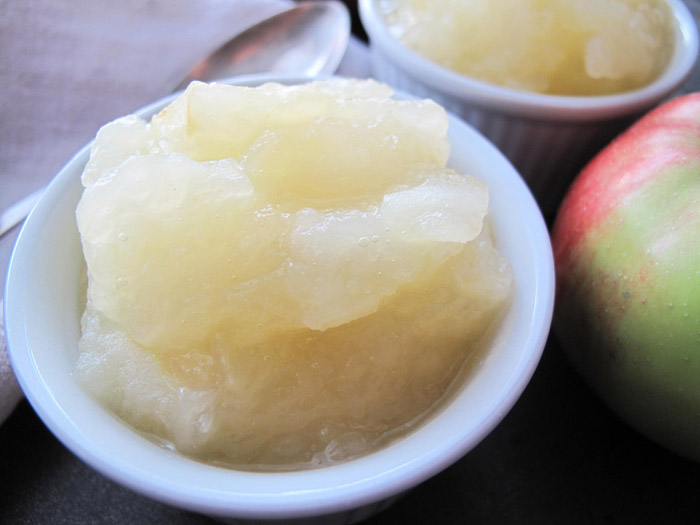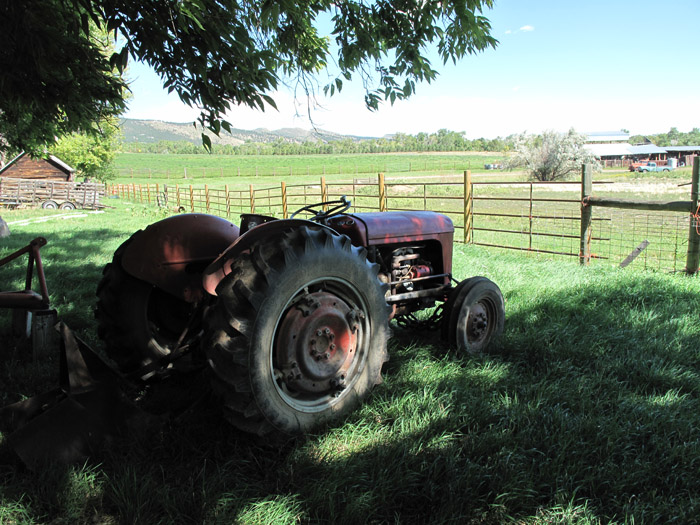 View on the foothills between Lyons and Boulder (Colorado).